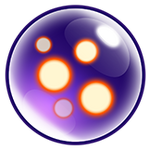 Fairy Nest Bubble is one of the special bubbles or Power Bubbles in Bubble Witch 3 Saga. It was first introduced in Level 101, the first level in the 7th episode Floating Bridge.
What it does
Edit
Hit the Fairy Nest with a color of bubbles, of which you want to remove and the fairies will fly away and erase all bubbles of that color on screen.
Fairy Nest Bubbles
Edit
Ad blocker interference detected!
Wikia is a free-to-use site that makes money from advertising. We have a modified experience for viewers using ad blockers

Wikia is not accessible if you've made further modifications. Remove the custom ad blocker rule(s) and the page will load as expected.